animal birthday card designer
Design a personal animal birthday card
Choose
a template
Customize
text and
images
Print, Download,
Email or Post
it on facebook
BEAUTIFUL PERSONAL BIRTHDAY CARDS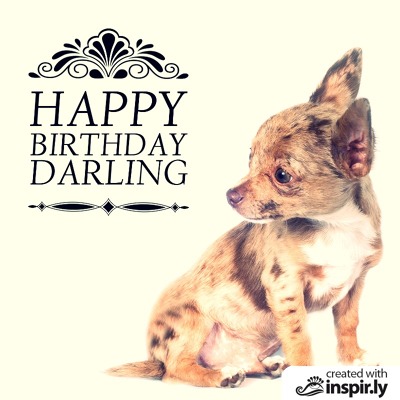 If cats or dogs, we all love cute animals and they make the perfect theme for beautiful birthday cards. With inspir.ly you can create great looking animal birthday cards for free. Choose a template on the left and customize text and image.

Once created, you can download the birthday card (on request without logo), send it by email or post it directly on your friend's wall on facebook.

For a special birthday gift, you can print your image up to postersize or put it on a lovely mug, stylish bag or comfortable t-shirt.
Change the text and images (optional) on the left and click on GENERATE BIRTHDAY CARD at the bottom to create your personal card.
You need to register or login first